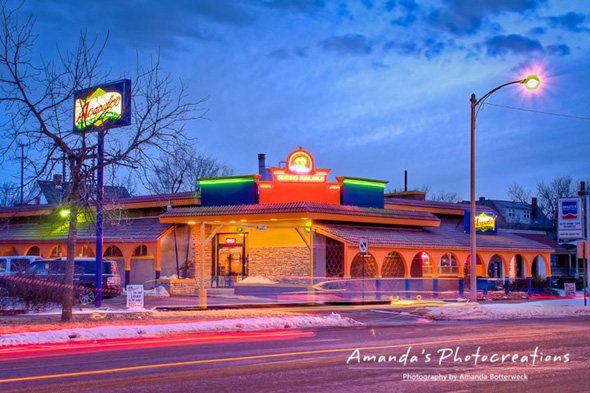 About Us
In June 1971, a young man by the name of Salvador Lujano left his home in Tepatitlan, Jalisco with a vision of a better future. Since the age of seven his dream was to start his own family restaurant. Growing up as the fifth of 12 children he felt a responsibility to help the rest of his siblings succeed.

So In 1989 Salvador found his opportunity. With his wife Juanita, his parents, and a few siblings, Salvador opened his first restaurant on North Main Street. Thanks to the city of Newton and surrounding communities the business discovered success and became one of Newton's finest dining facilities. A growing demand required a larger facility which moved Acapulco Restaurant to its current location 217 West Broadway. Acapulco continues to provide exquisite food and atmosphere.

Thank you and God bless!
Bienvenidos to Acapulco Restaurant!